The Future of Golf Simulation
The latest and newest systems of ProTee United's Collection. Vision and A.I. powered high speed ceiling Launch Monitors. The latest technology wrapped in a sleek design. Dual high speed camera systems measuring all relevant shot data in a matter of milliseconds with extremely accurate results.
THE VX WILL MEASURE IT ALL
The VX measures all relevant ball and club data. Each data point is specifically measured and visualized to produce and learn from results you can trust.
IT DOES NOT GET MORE REAL THAN THIS
Improve every aspect of your game as if you were at the course with the benefit of detailed shot data and analysis. Take your practice onto the course using any of the integrated software packages for the full home course experience!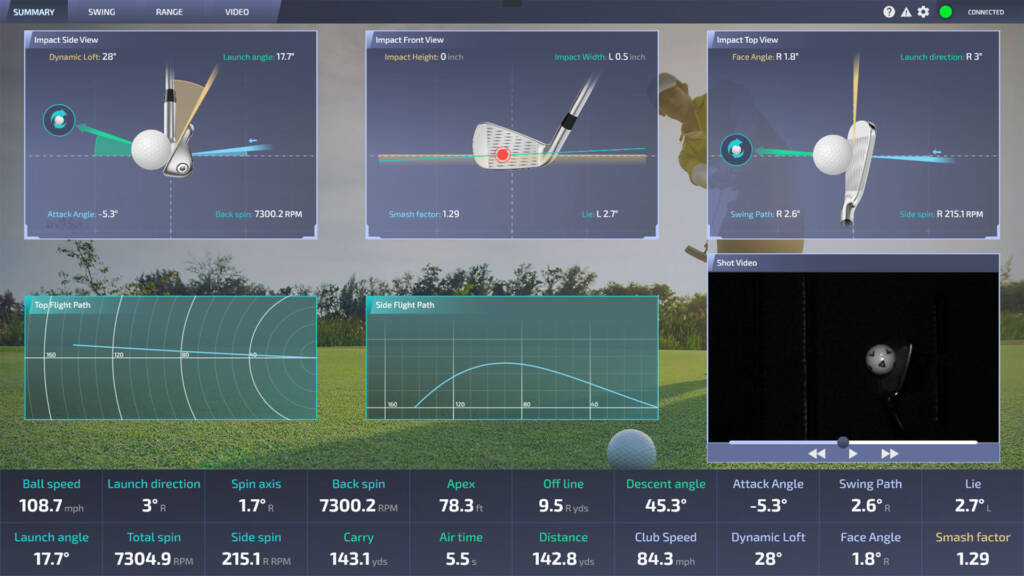 Instant Reaction
Our smart shot analysis detection and processing software measures and projects all your data in less than 0.3 seconds, giving you an almost instant reaction to each shot.
Right and Left handed
The VX System can detect both right and left handed players without having to recalibrate or reconfigure the launch monitor.
Easy Setup
With our easy mounting and calibration system, setting up the VX is effortless so you can start hitting golf balls in minutes.
Revolutionary Golf Launch Monitor
ProTee United's VX redefines the industry by delivering top quality while drastically lowering the price. Our revolutionary Vision and A.I. powered ceiling Launch Monitor sets a new standard, offering premium performance and accuracy at a reduced price point. This remarkable combination of cutting-edge technology and pristine design is poised to transform the market and elevate the golfing experience for all enthusiasts. The VX is set to release September 4th 2023! So do not miss your chance to be one of the first to own a VX. To learn more about the system visit https://golfsimulatorstore.com/proteevx
Copyright © 2023 ProTee United B.V. All rights reserved.